The activity "Five European Countries" was carried out from the beginning to the end of the project. Most of the things were done in the eTwinning project and some during LTT activities. There were some stages which led us to our final products -an ebook, collections of digital games, a board game and an escape room
I. STAGE – Questions & games
Students working on Forum in international groups on Twinspace prepared questions about Poland, Croatia, Italy, Portugal and Turkey. After that, they created  some games – quizzes about what they already found out. In June 2021 we organised an international competition for students
At the end of each LTT activity – mobility, students who took part in it updated the forum with new questions about a host country on Forum on Twinspace (starting September 2022 on padlets) according to their newly gained knowledge and experiences. After the mobility, all project students continued their work on Forum or padlets to create new quizzes with new information. This led us to the final collection of quizzes in Blooket.
Students played all Blookets in Italy in March 2023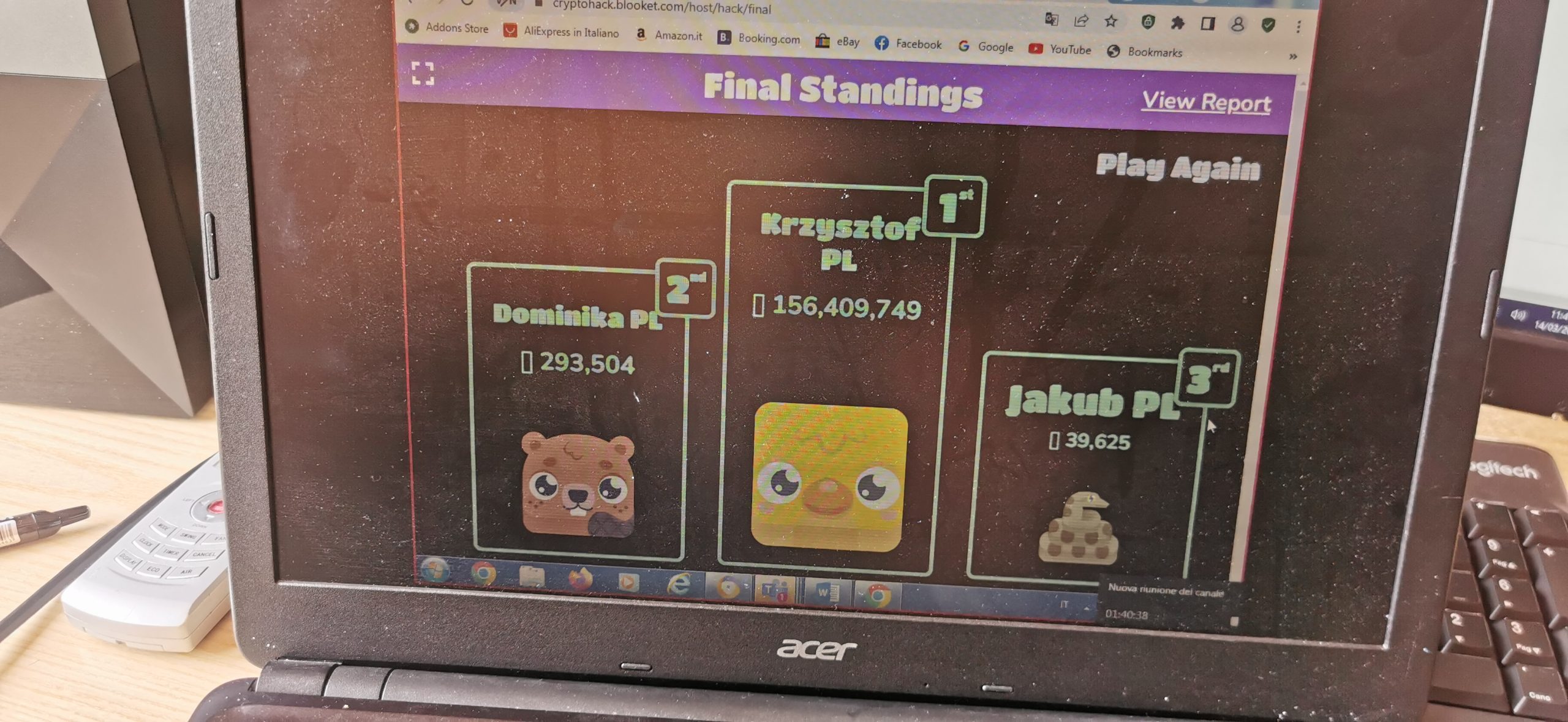 All partners widely used Blooket collection in their schools
II stage – escape room
Teachers did some research on how to create educational ESCAPE rooms, they took part in many workshops. They shared their knowledge with their partners.  Then they chose a tool – Genially and prepared one common Escape Room.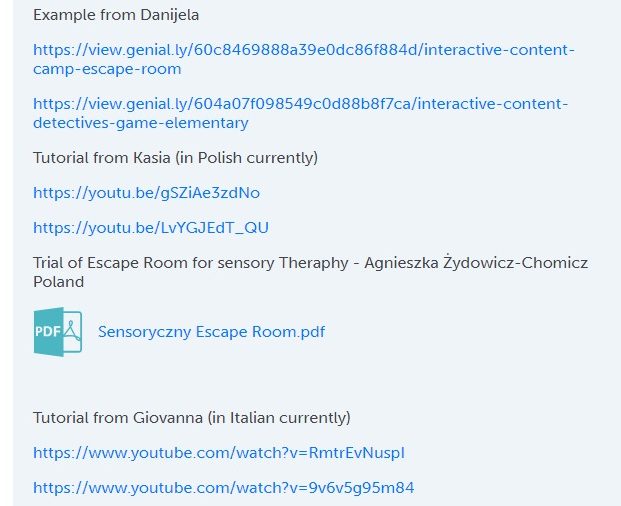 Before the final choice, we tried to experience an Escape Room in Croatia during our visit to a museum, as well as in Poland – students took part in a sensory escape room.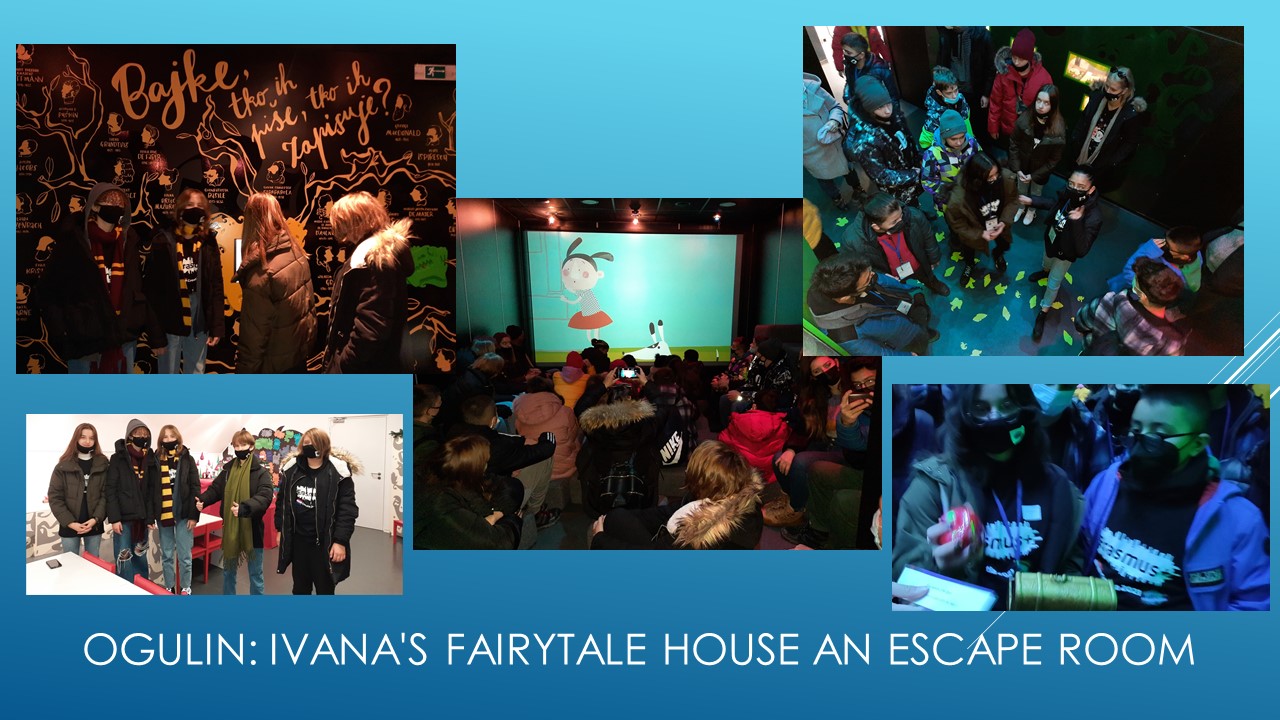 During Italian (last) mobility students played our common escape room in international groups.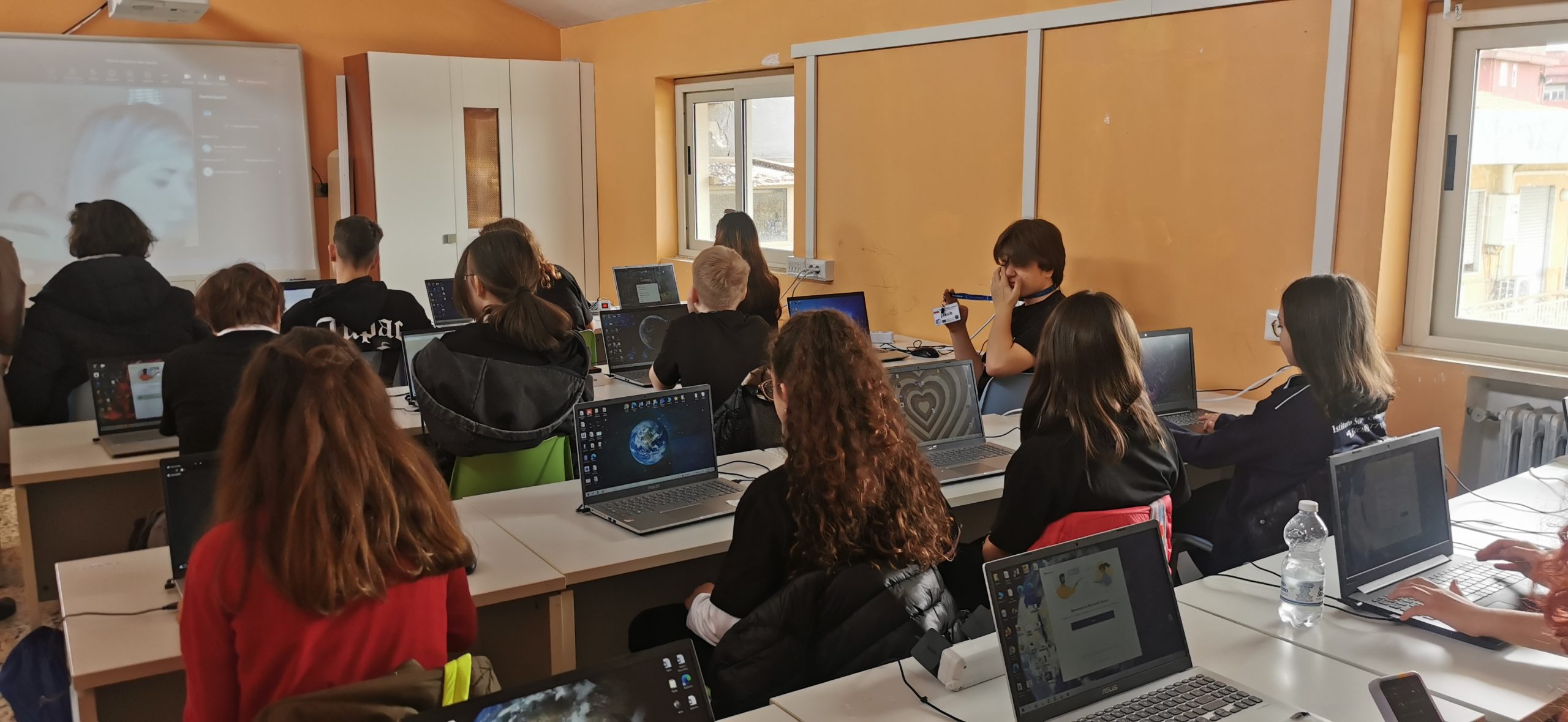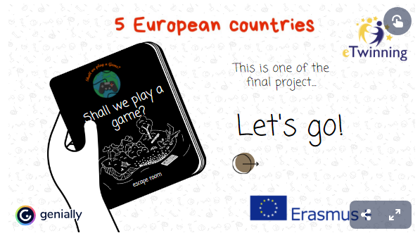 III stage – StoryJumper ebook
Students in international teams started creating an ebook during Polish mobility in May 2022. On the basis of questions collected in previous months, they added pages with information, photos, questions and answers to an ebook 5 European Countries in StoryJumper. Following months they updated the ebook after each mobility.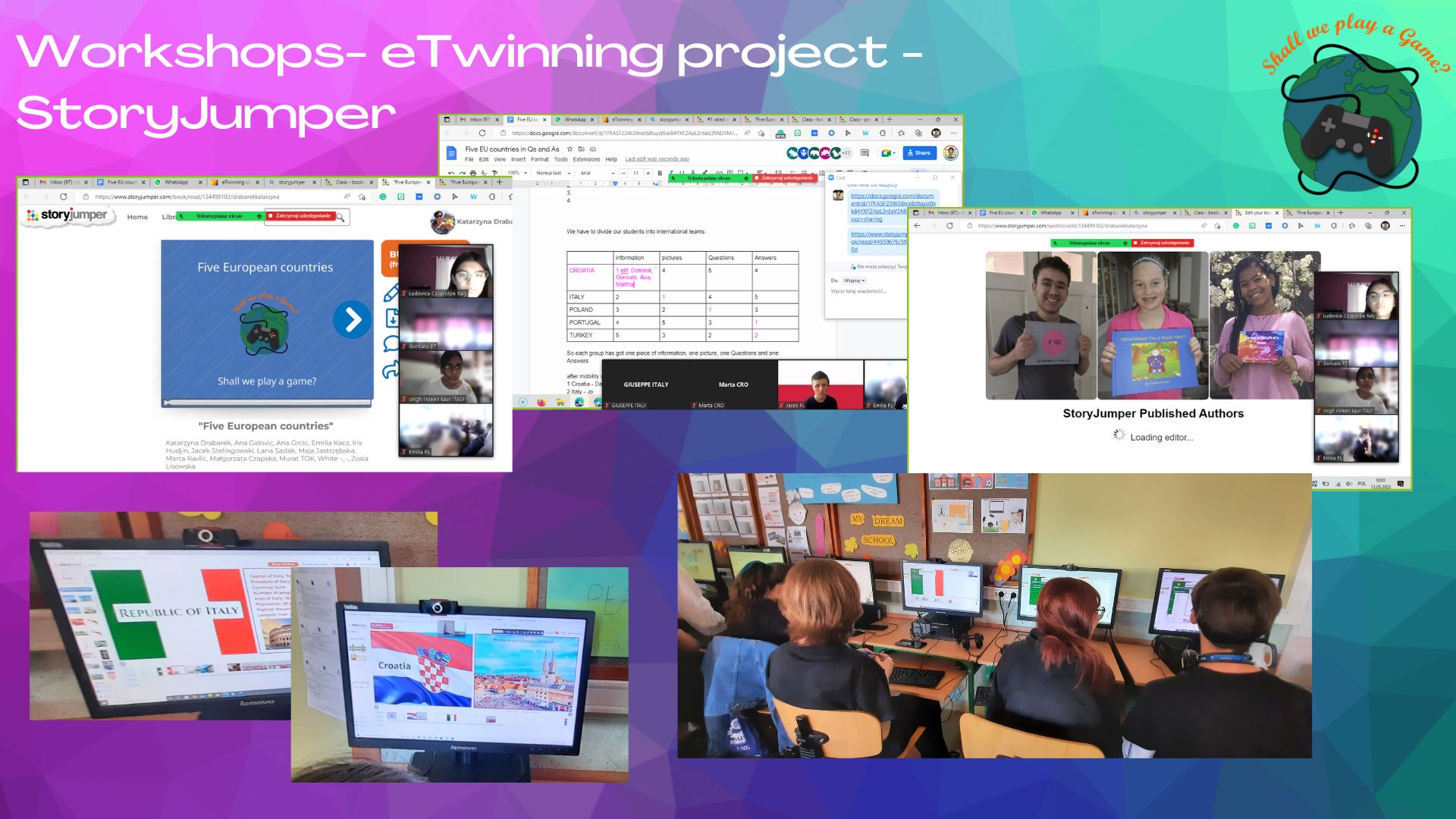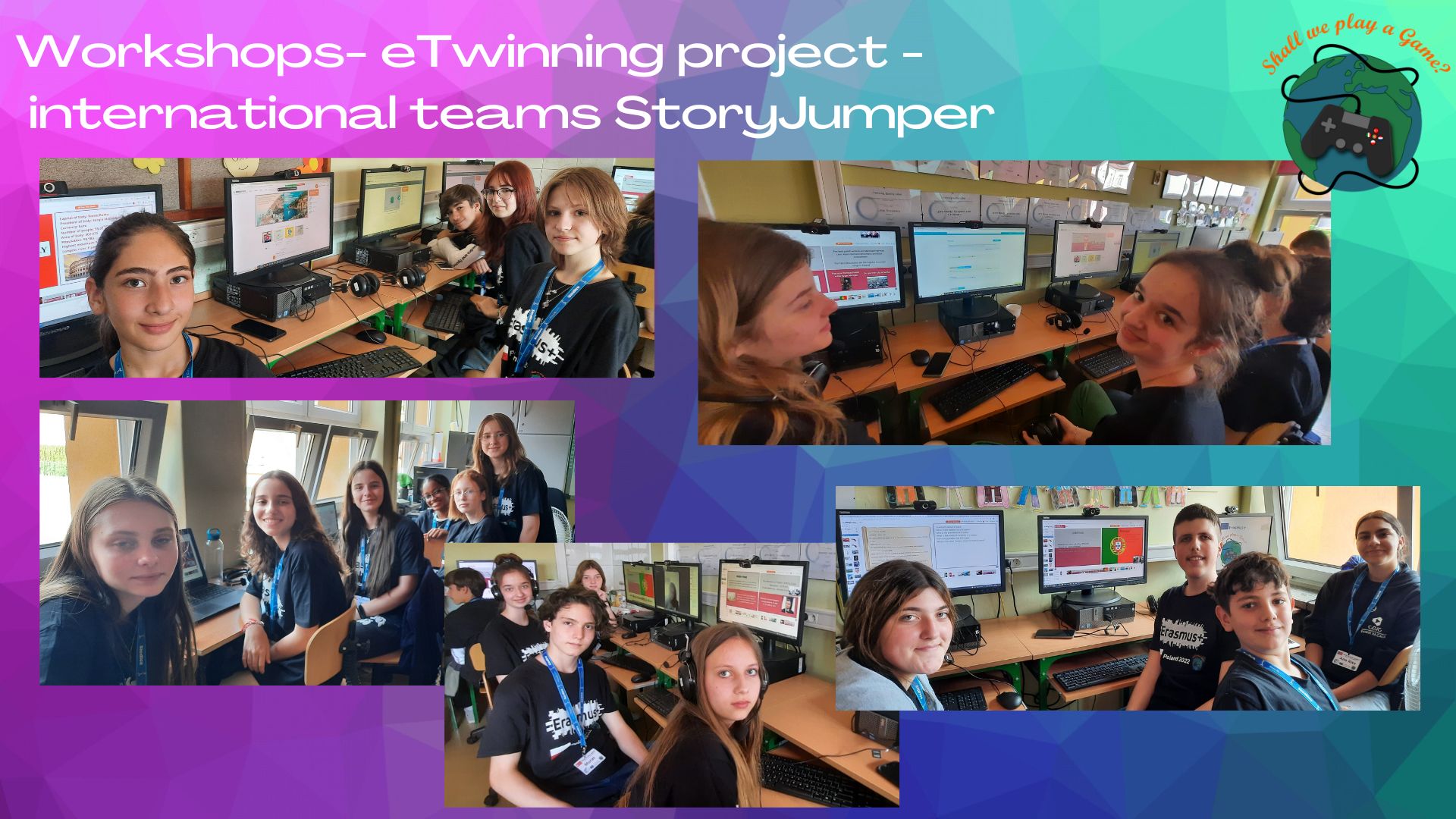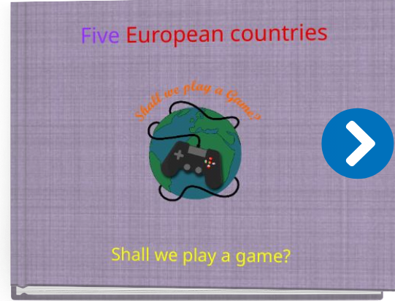 IV stage- a board game
Firstly each partner chose one board game played in their country to take with them to THE FIRST mobility – Croatia. During this mobility students played the games in international groups, became familiarized with rules and got their first ideas on how they wanted to create their own common board game.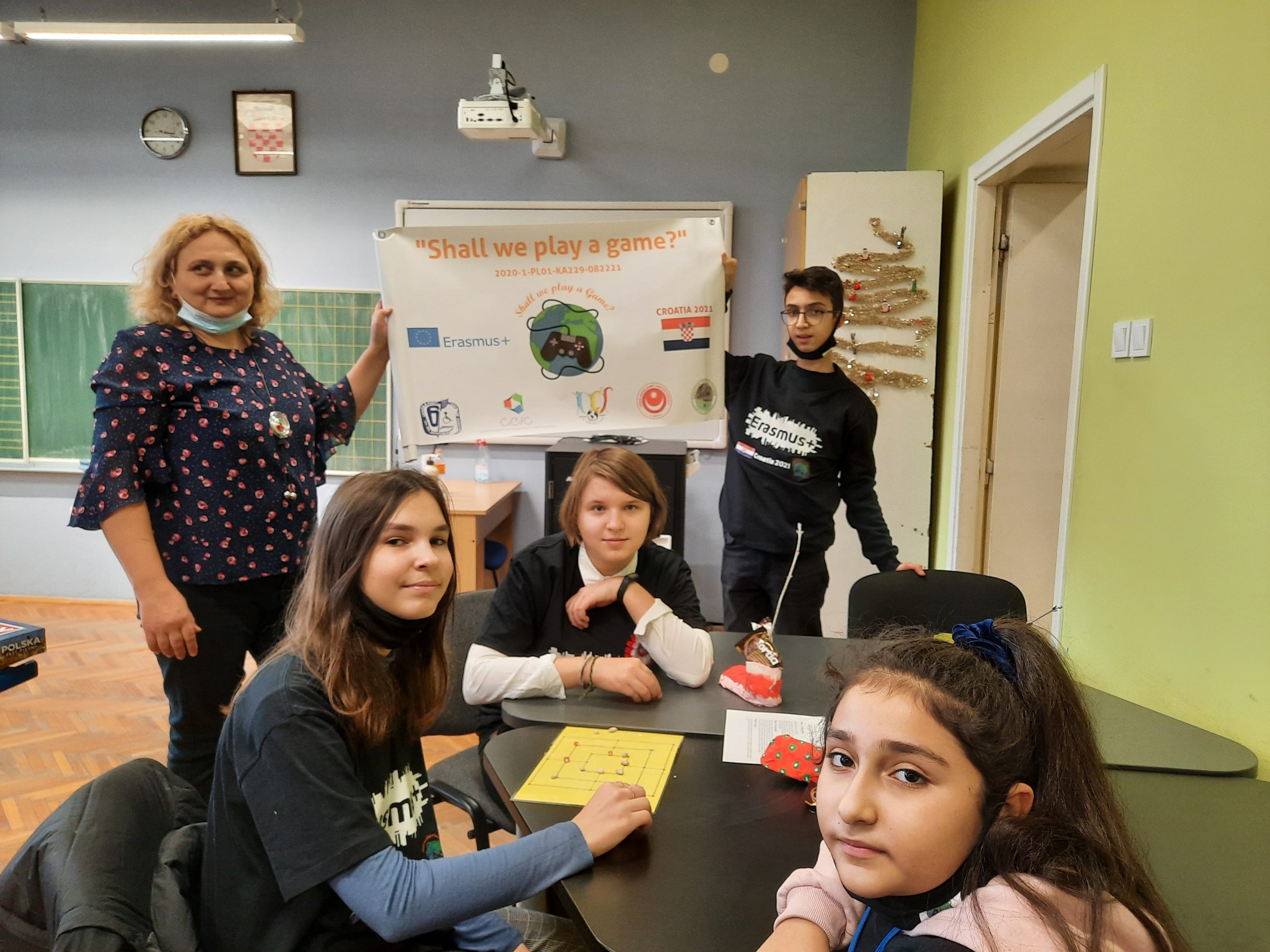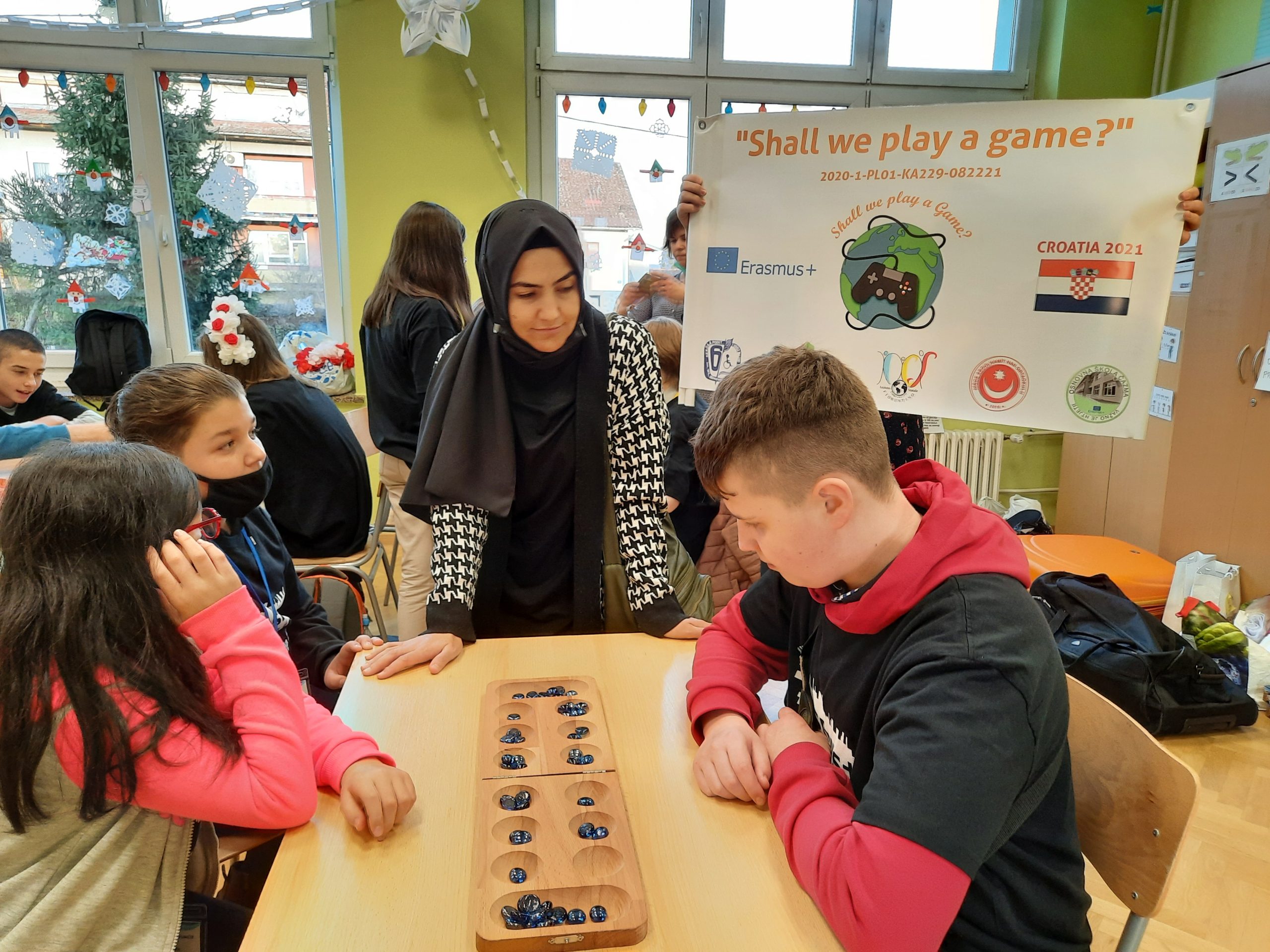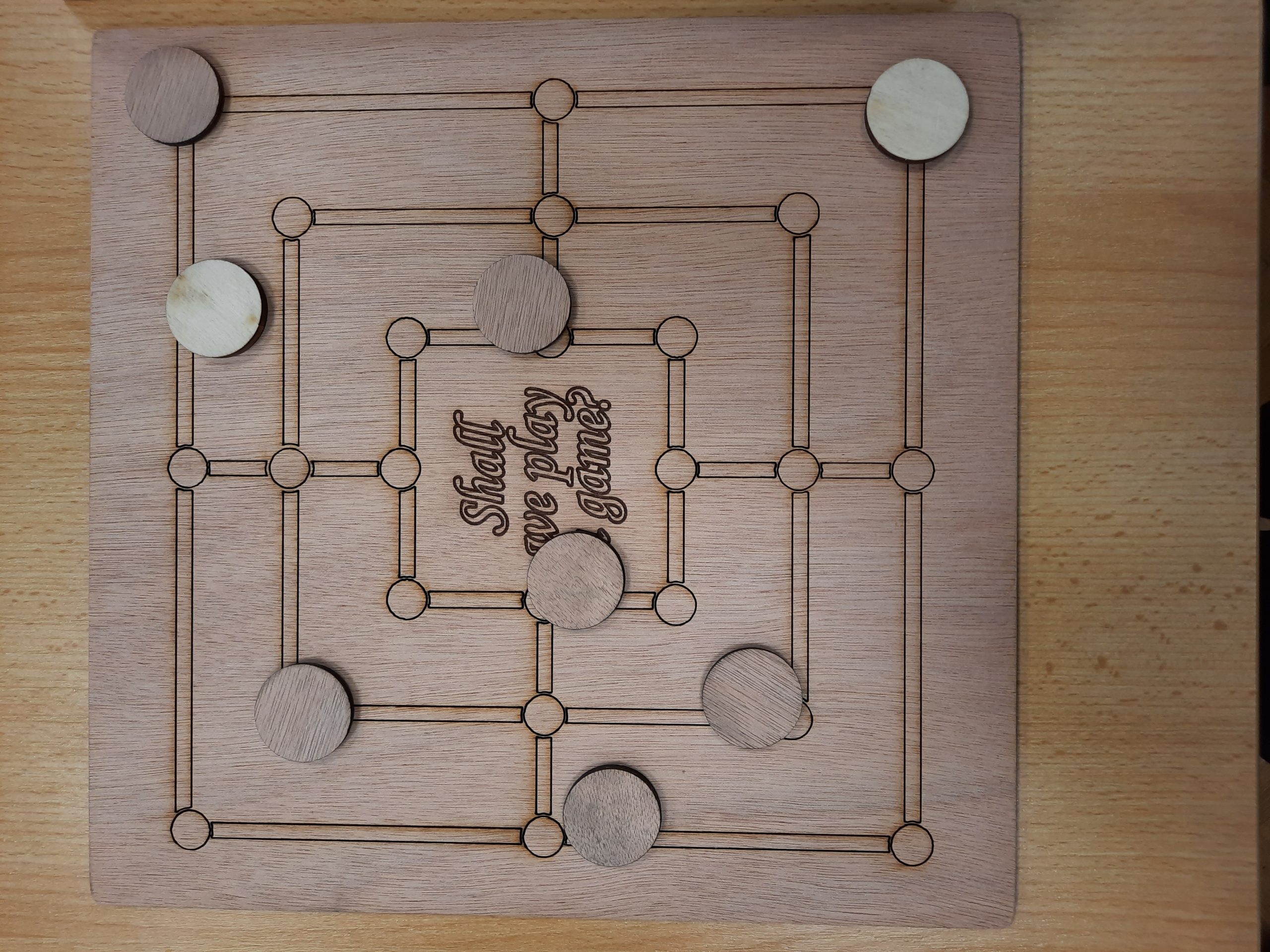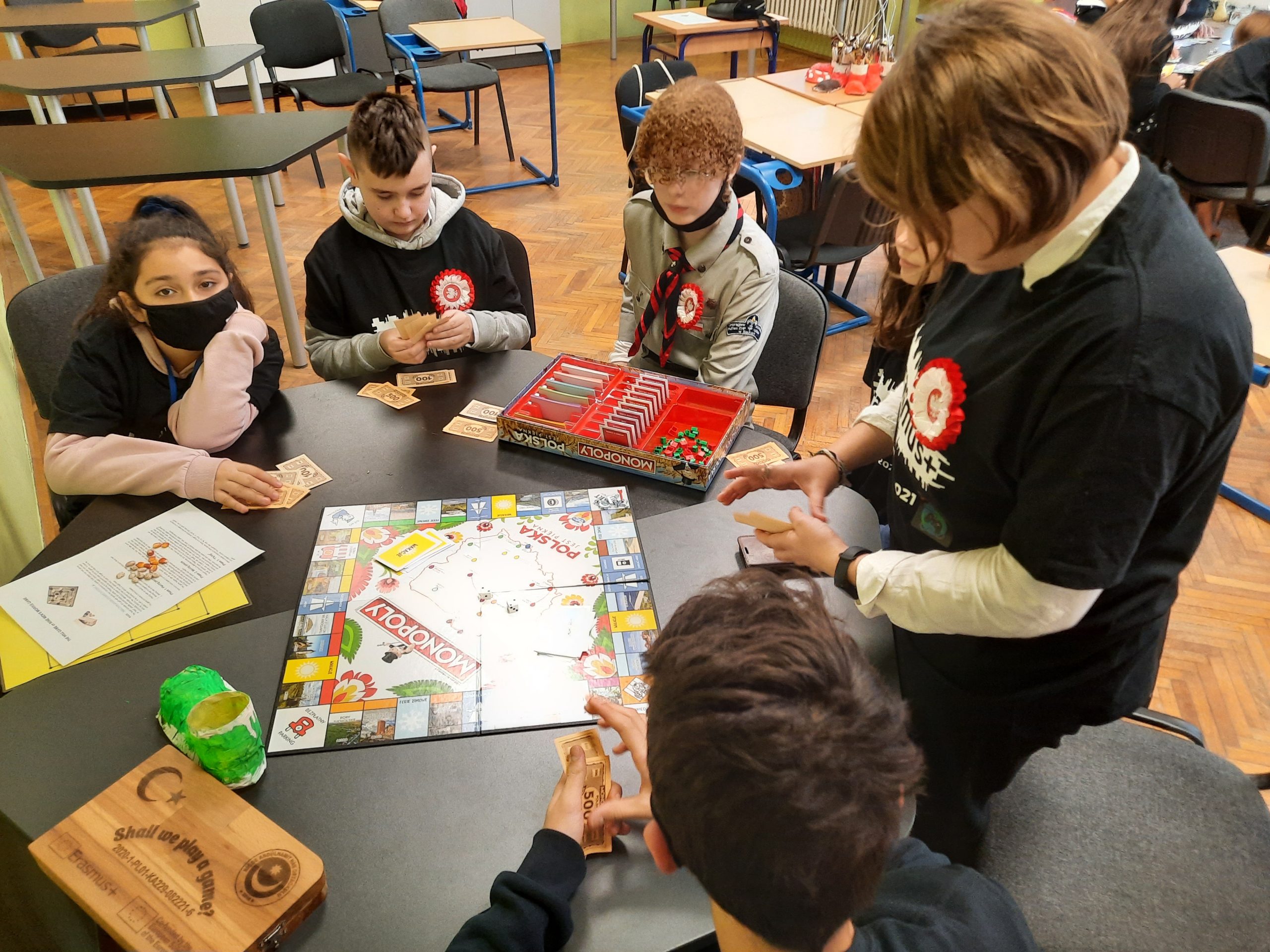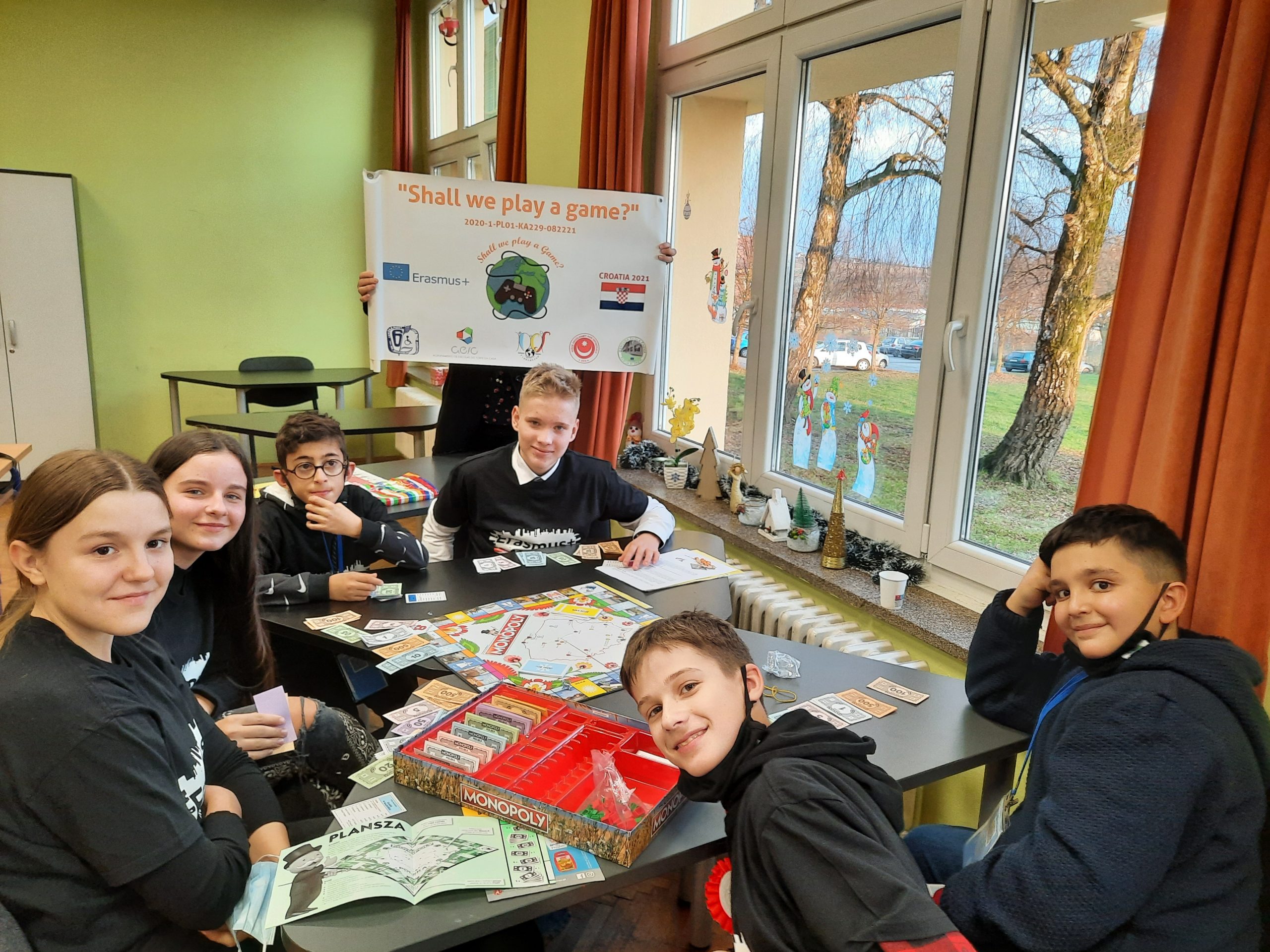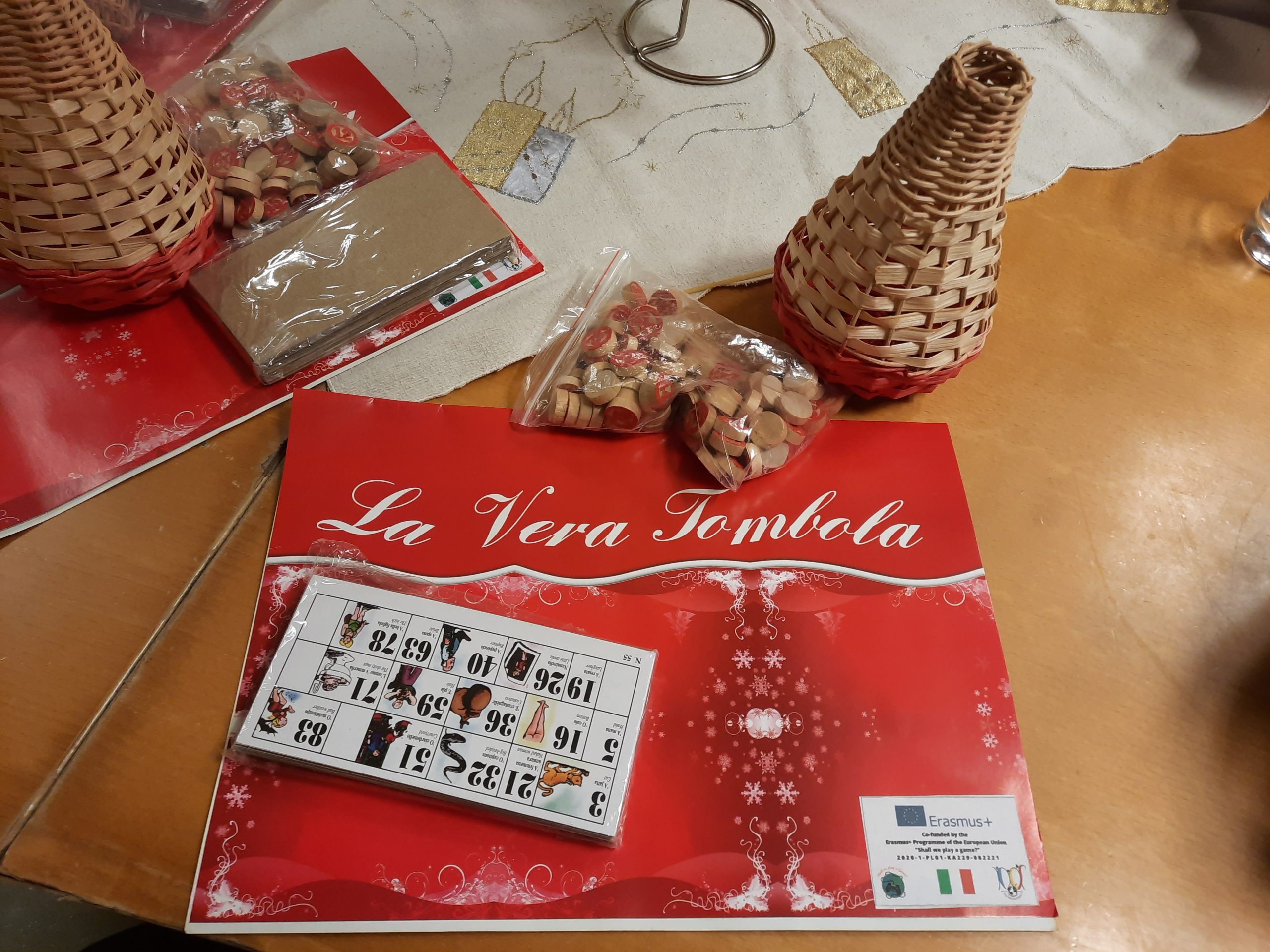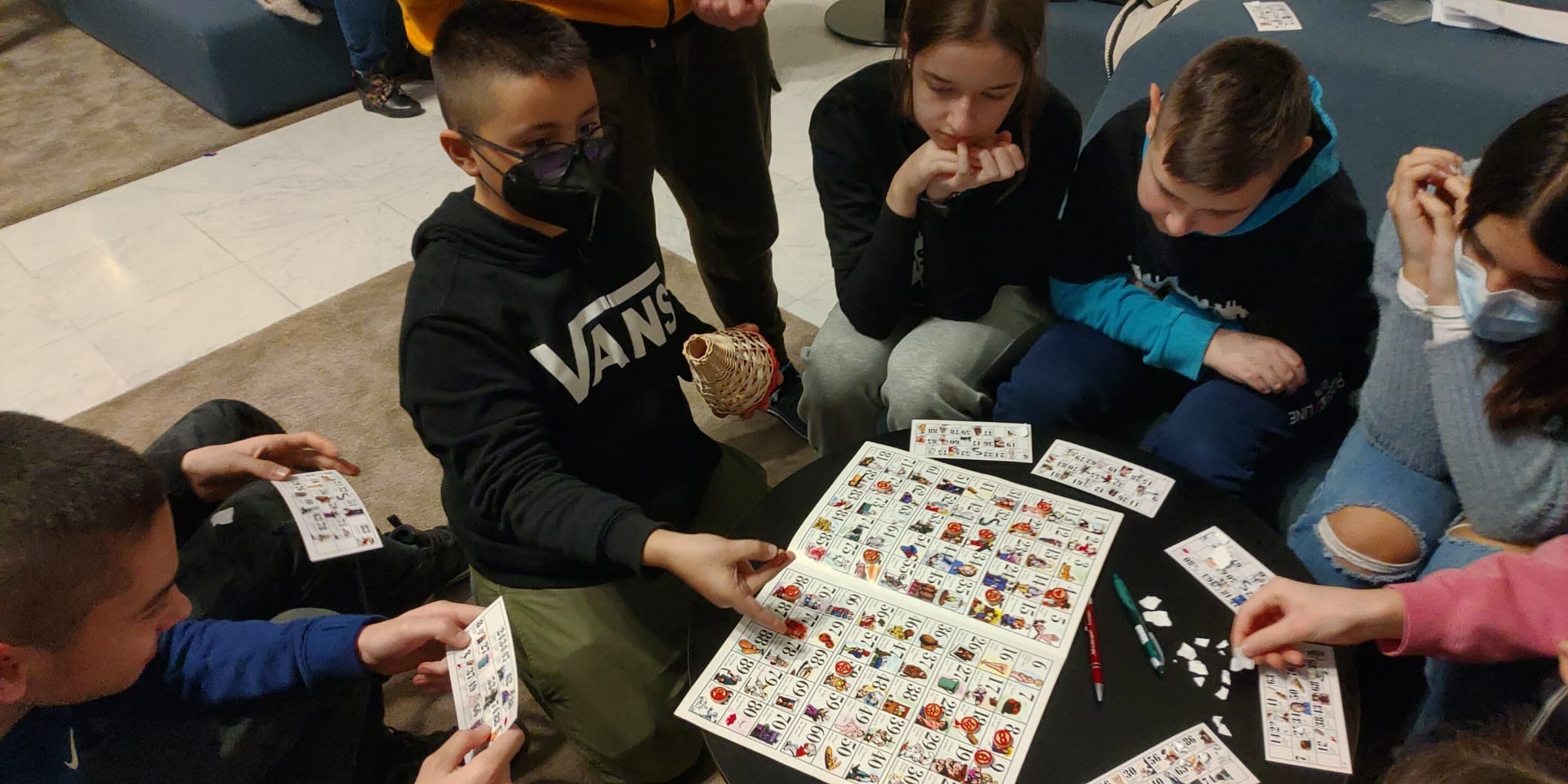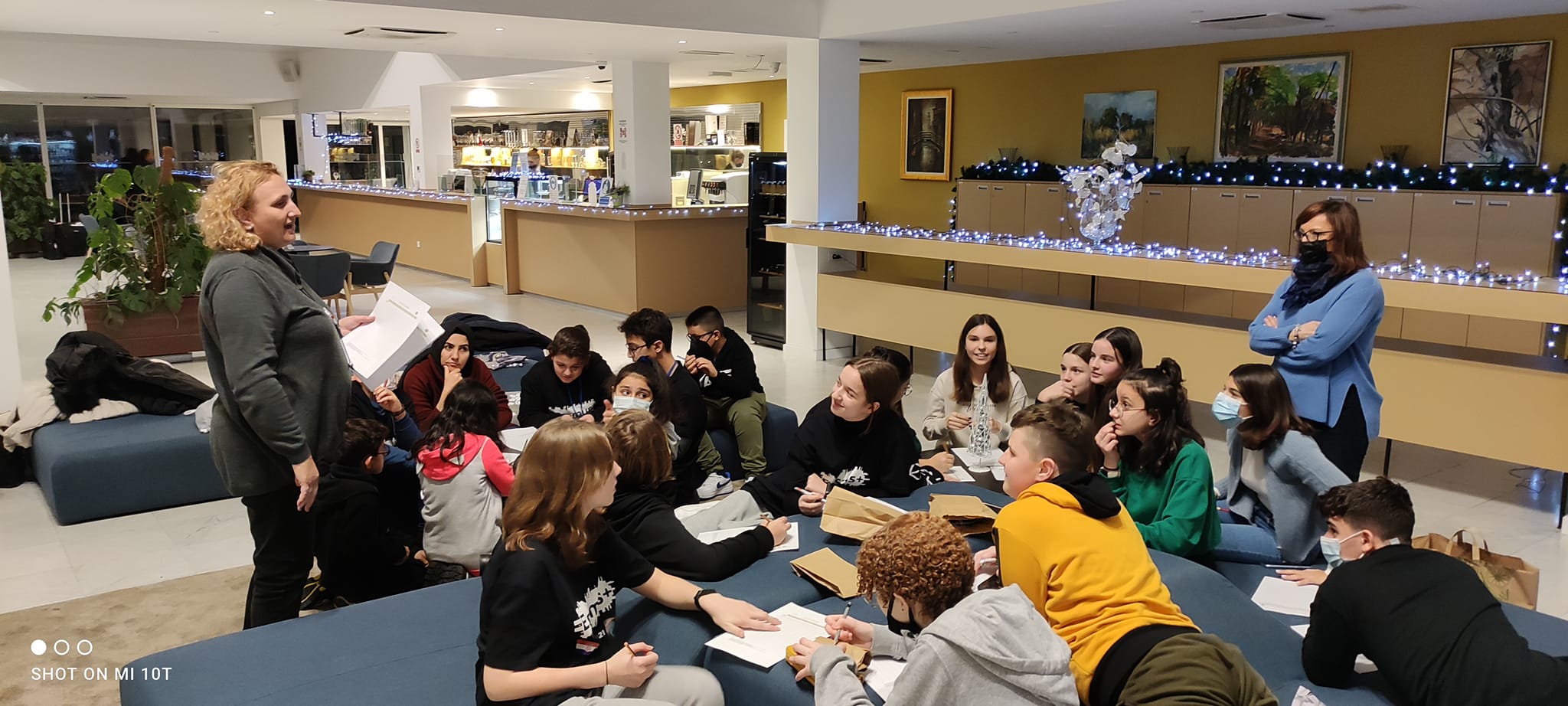 After that students working on Twinspace prepared their own common board game – they wrote rules, wrote questions – they used their questions from quizzes. During the LAST mobility – ITALY, students played their common board game in international groups.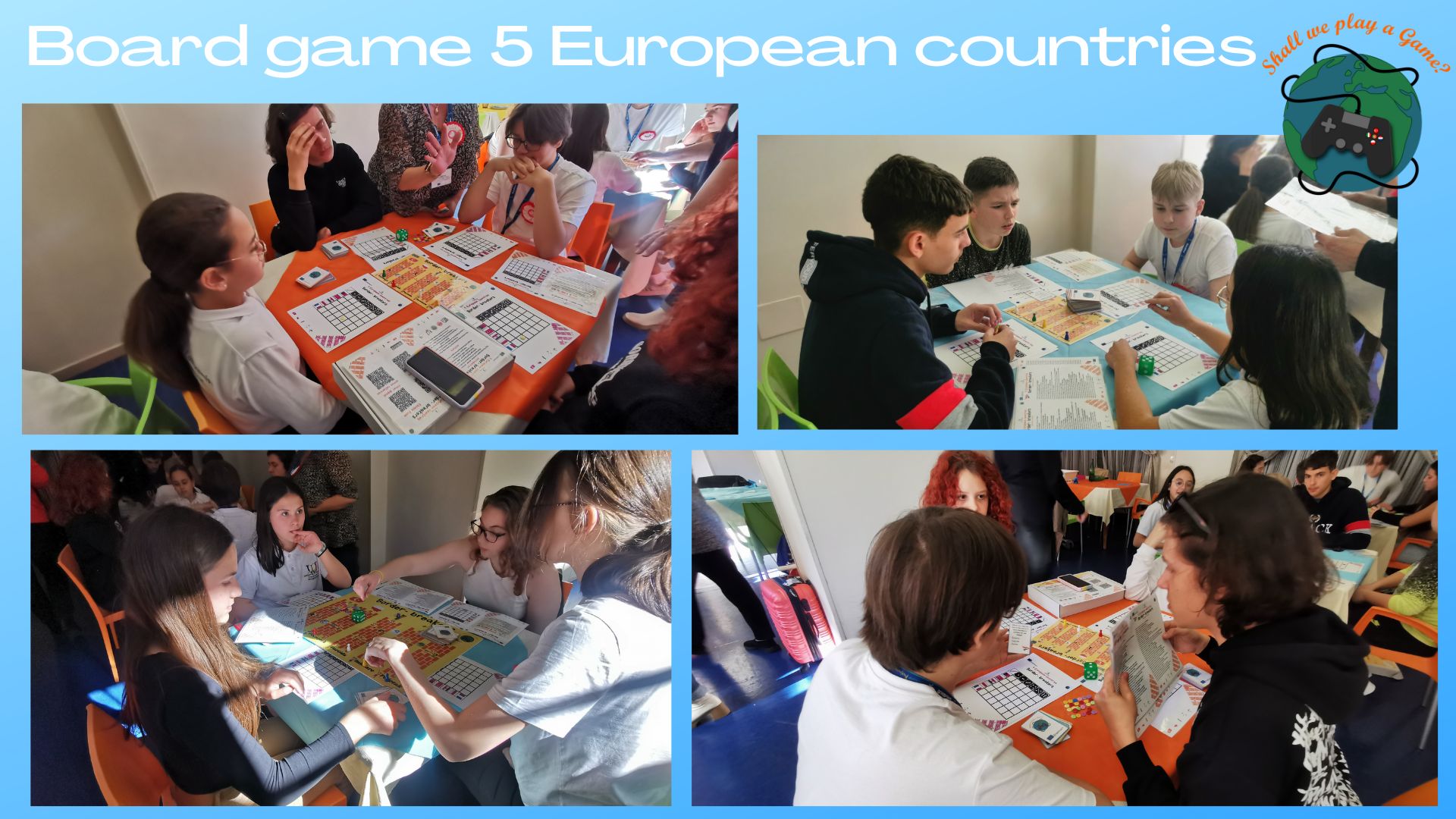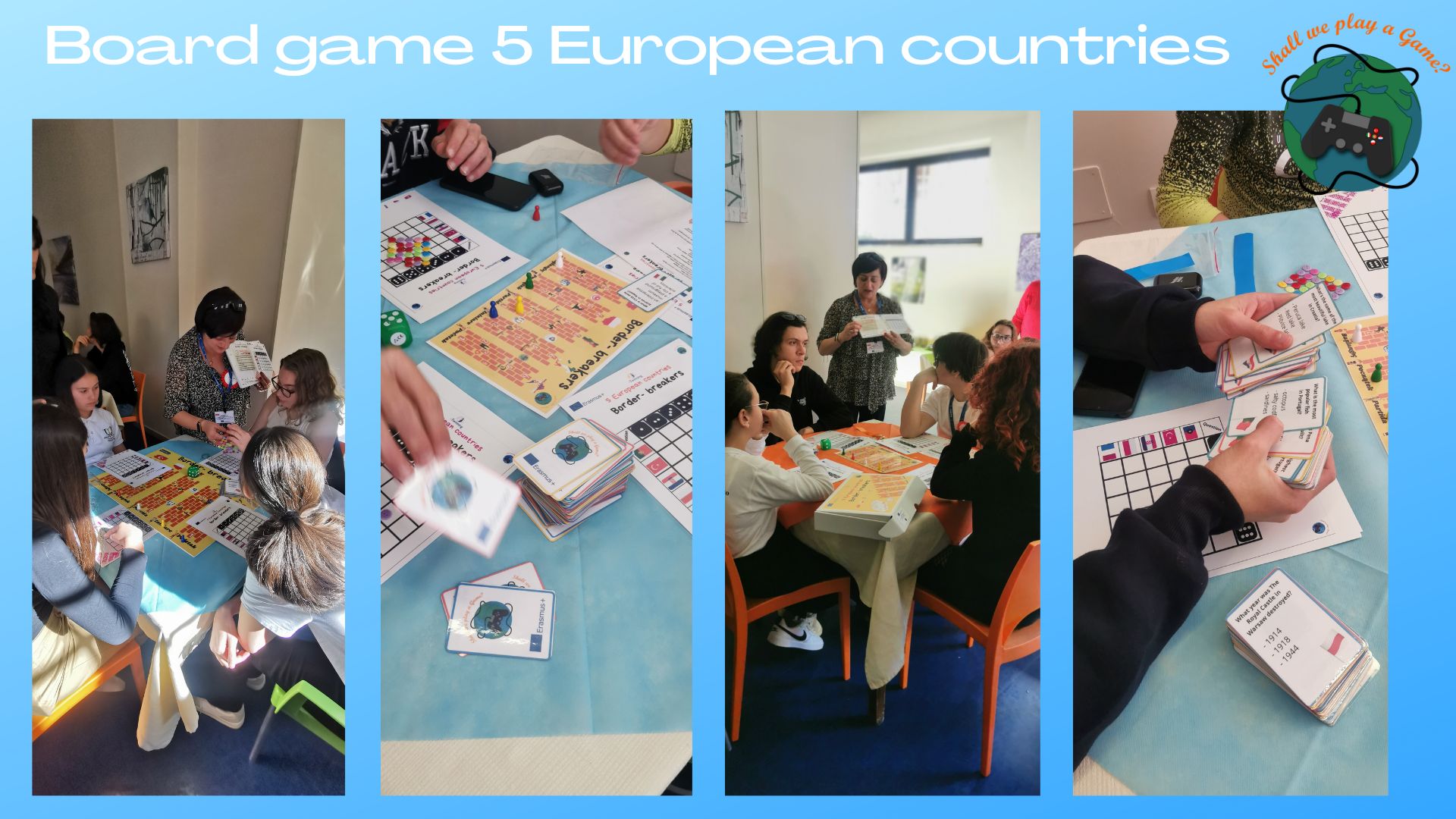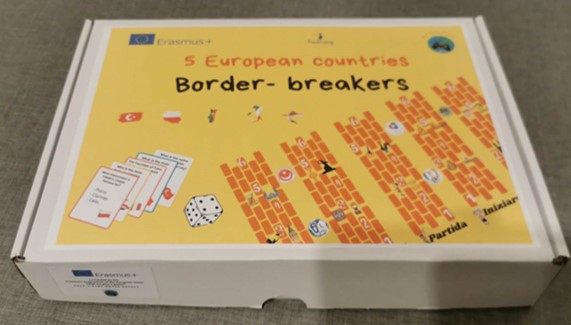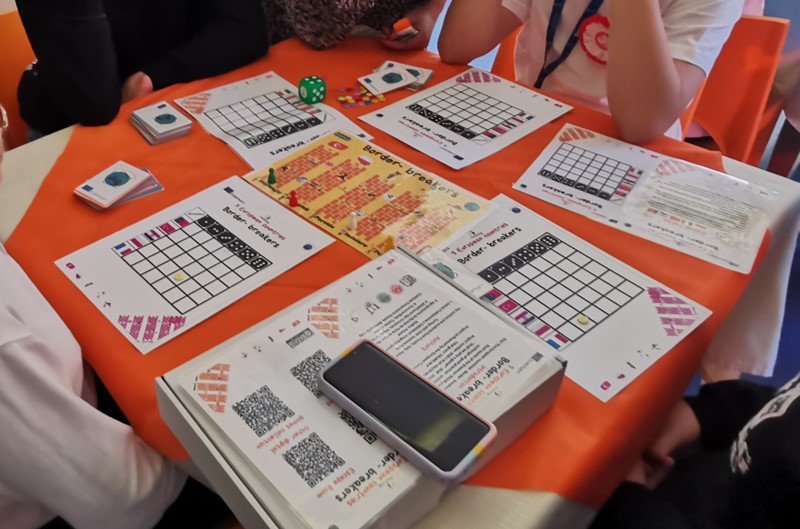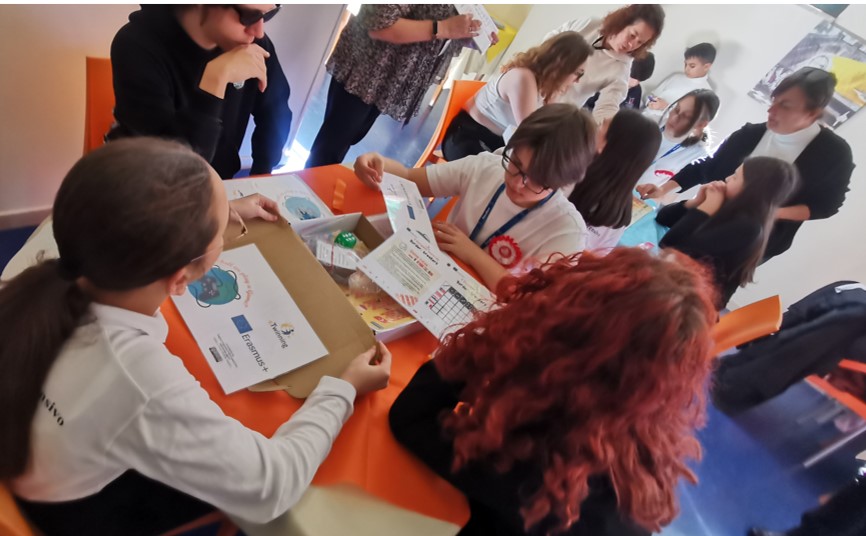 Border-breakers Shall we play a game Erasmus+
https://youtu.be/4SxYagh_DO0?si=hmn98pcg8WQW6CG5